"Worth reading: Tried and true manuals for success," by Michael J. Armstrong, Brock University
Editor's note: The Conversation Canada asked our academic authors to share some recommended reading. In this instalment, Michael Armstrong, an operations research professor at Brock University who has written for The Conversation Canada on topics as diverse as student success rates in school to the mathematics of Civil War battle, shares the top three books that he recommends for guidance on making the most of your career at any age.
Here are three books that I often recommend to my students and friends. All are practical guides that have stood the test of time. The first will help you start your career, the second will help you succeed in it and the third will help you profit from it.
Books For Success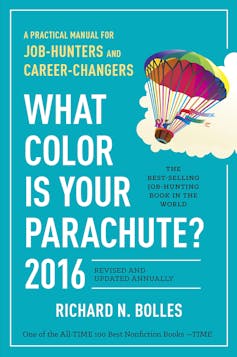 A Practical Manual for Job-Hunters and Career-Changers
by Richard N. Bolles (Non-fiction. Paperback, 2016 and others. Ten Speed Press.)
This is a popular guide for job seekers. Like most such books, it gives advice on the mechanical details of job hunting, such as good ways to organize a resume.
More importantly — and less commonly — it helps people figure out what they want to do with their lives. What kind of career will best fit your personality? Will you be happier working with people or with data?
The book is an obvious fit for graduates seeking their first job. But it could also help teenagers choose the best education to pursue after high school, or adults trying to make their careers more satisfying.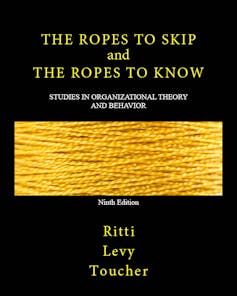 Studies in Organizational Theory and Behavior
by R. Richard Ritti, Steve Levy and Neil Toucher (Non-fiction. Hardcover, 2016 and others. Chicago Business Press.)
Don't let the academic-sounding subtitle deter you. This is a highly readable book. It consists of short stories or parables that illustrate how people behave and interact at work.
Every workplace has an official structure and formal rules. But workplaces contain people with individual personalities and relationships. This book will help you understand the unofficial structures and unwritten rules before they get you into trouble.
I often recommend The Ropes to Skip and the Ropes to Know to people starting their first job. It would be especially good for someone promoted to their first management or supervisory role.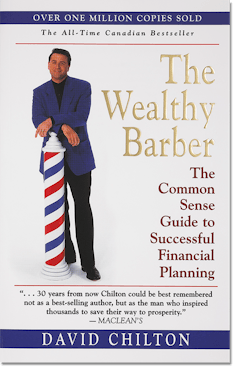 The Common Sense Guide to Successful Financial Planning
by David Chilton (Non-fiction. Paperback, 2002 and others. Stoddart.)
Once you receive your first paycheque, you'll want to read this beginner's guide to personal finance. It covers the basics of investing: retirement savings, mutual funds, etc. It also introduces a lot of other financial topics: savings versus spending, insurance that you do or don't need, and so on.
This probably isn't the only financial guide you'll ever need, but it is a good first one. I typically recommend it to recent graduates starting their careers. But it also suits mature adults dealing with money issues for the first time, perhaps after the death or divorce of their spouse.
Have an enjoyable and productive fall!


Credits
Michael J. Armstrong, Associate professor of operations research, Brock University
This article is republished from The Conversation under a Creative Commons license. Read the original article.